St Kilda vs Geelong Cats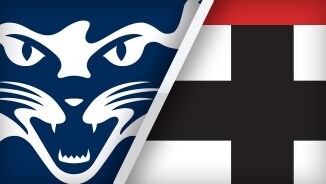 Saturday 22nd August, 2015
Live from OP's Tavern – 5:20PM (Perth/WA time)
OP's Tavern – 444 Scarborough Beach Road
Hi Cats Fans,
Well, we came up against the best on Saturday night and were shown to be where we are currently at. 
 
Allowing the reigning premier a six goal lead wasn't the best way to start, but considering we managed to peg it back to two goals with some cheap opposition goals blowing it out to 36 points at the end meant it wasn't all bad – we just need to keep the performances against top sides going for all four quarters. Guthrie again impressed and hopefully will be a more permanent midfielder, while Cockatoo kicked a wonderful running goal that showed what massive potential the boy has. 
 
It's just a shame that all the other results (bar the GWS loss) went against us and we're now outside the top 8 again. 
 
We'll hopefully make up for that when we take on the emerging Saints at Etihad on Saturday night. Nathan Vardy makes a welcome return for his first game since the 2013 preliminary final, while Daniel Menzel looks like being kept in cotton wool for his long awaited comeback against the Pies in Round 22. We'll be heavy favourites for this game but this Saints side is on the up and already have a few upsets under their belt in 2015; so we need to play decent footy to get the four points. The Perth Cats will again be at OP's Tavern in Osborne Park with great beer specials and food so come on down and cheers on the boys. Remember our framed shirt raffle will be drawn at half time during the Geelong v Crows game on September 5 so there isn't much time left to snag some tickets from the committee during the next two games. 
Also don't forget we have a survey going at the moment about what we can do to make your experience with the Perth Cats better. Click HERE to fill out the survey and return it to us at  team@perthcats.org or if you prefer snail-mail, please send it to: Perth Cats, PO Box 234, North Perth, 6906 WA
GO CATS!
 
Dennis Gedling – President.
Email Us:team@perthcats.org 
Facebook:  Here